Muscle Builder - muscles for your dog!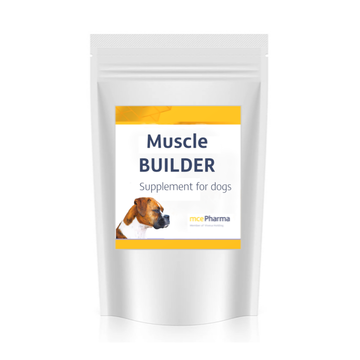 A unique product for growing and strengthening your dog's muscles.
Muscle Builder is complementary feed in form of powder in single doses - for easy enrichment of the feed.
Support the growth and development of all body tissues.
Contains high levels of protein and amino acids to support your dog's growth and muscle strength.
For more information click here.
We are looking for distributors worldwide, contact us at sales@mcepharma.com or by phone +420 556 778 411