New Product! Tabs JOINTS forte for your pets!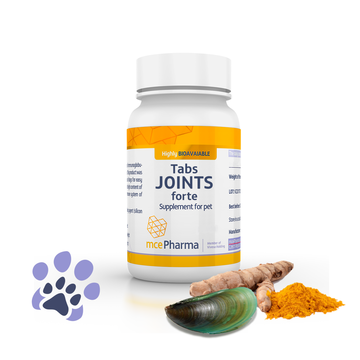 New product! Tabs JOINTS forte for your pets.
Our popular Tabs JOINTS for your pets are now even stronger than before as Tabs JOINTS forte.
Special formulation with highly bioavailable curcumin, supported by lecithin and piperine enriched by glucosamine, GLM (green lipped mussel), collagen and hyaluronic acid is designed for:
healthy development and growth of joints
regeneration and protection of joints
to slow wear and tear of joints
maintain joint flexibility and movement
Not that these chewing tablets are extremely good and healthy for your pet joints but also they are very tasty so you can use them like a treat! Let's your pet be happy and healthy by Tabs JOINT forte.
Youtube channel - here.
More information here.
We are looking for distributors worldwide, contact us at sales@mcepharma.com or by phone +420 556 778 411.