PreMix cat active - basic
PreMix cat active is intended for manufactures of dry cat food. It is blend of essential vitamins like A, D, E, complex of vitamins B, vitamin H, amino acid Taurine and antioxidant.
Our high-quality blend is developed to support strong muscles, healthy and active cat's life. Essential amino acid promotes healthy vision, the mixture of vitamins have impact on a healthy and shiny coat.

Product description:
Ready-made product is designed for simple usage in production of dry cat food

Especially developed for adult cats to support active life - nourished and shiny coat, support muscular system and healthy vision

High amount of essential nutrients

Gastrointestinal impact – increase of nutrient utilization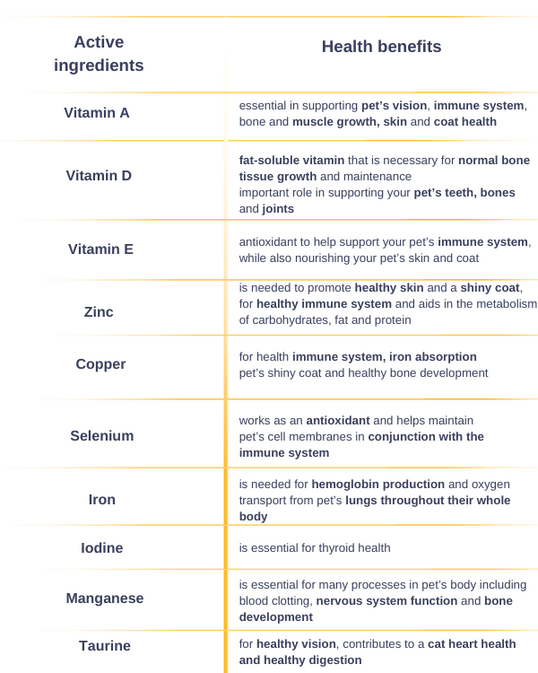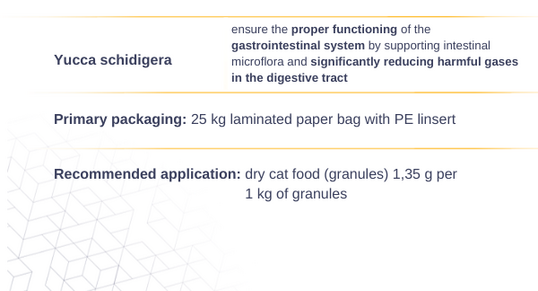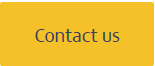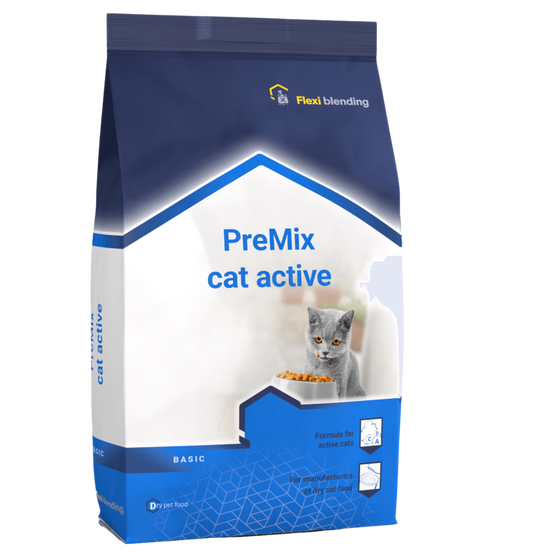 ---