PreMix dog active - premium
PreMix dog active premium is nutrition blend, designed for producers of dry dog food, to be simply added during the production process. Its composition contains essential ingredients. Minerals like zinc, copper, selenium, iron, iodine, manganese, vitamins - vitamin A, D, E, complex of B vitamins, vitamin H and antioxidant.
Vital for the efficiency of a broad array of functions in the body, the premium range contains all the vitamins crucial for healthy, thriving, long-living dogs. Formula is developed to support proper development of musculoskeletal system, healthy and shiny coat and good vision.
Premium premix is enriched with complex of vitamins B. B vitamins play a very important role in every dog's life. These nutrients are essential for cell metabolism needed for proper growth, development and energy production. Complex of vitamins B have positive impact as a prevention of skin diseases in dogs.

Product description:
Ready-made product designed for simple use in the dry dog food manufacture

Developed for adult dogs to support active life
It has positive impact on joint and bone development

Addition of vitamins B

Gastrointestinal impact – increase of nutrient utilization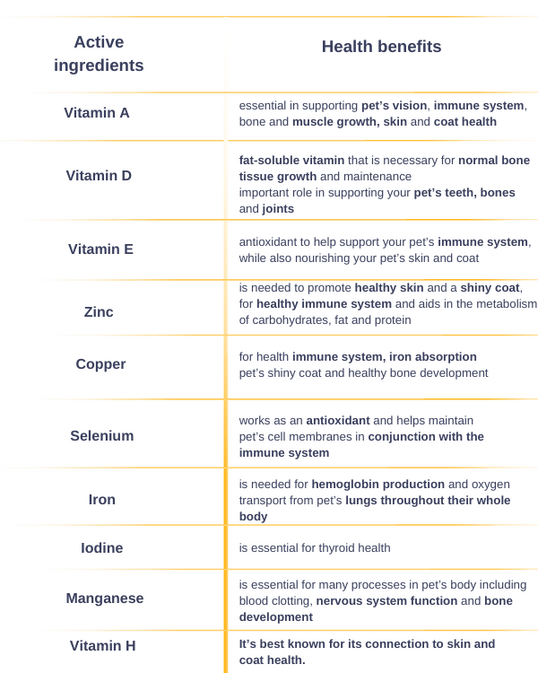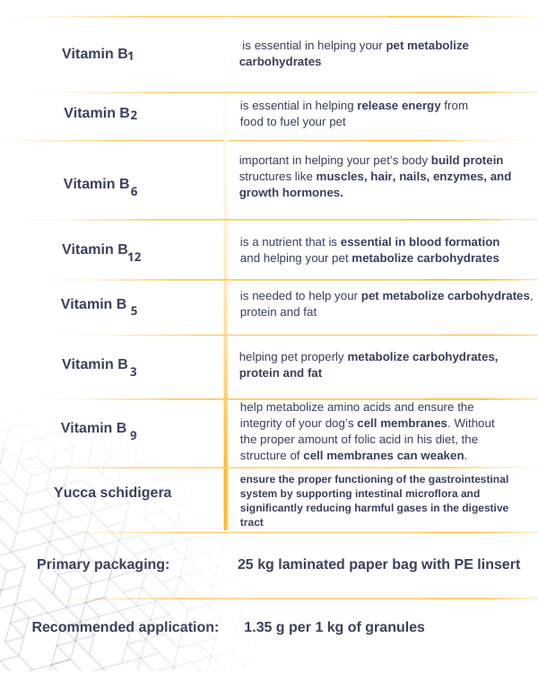 ​​​​​​​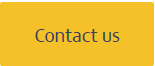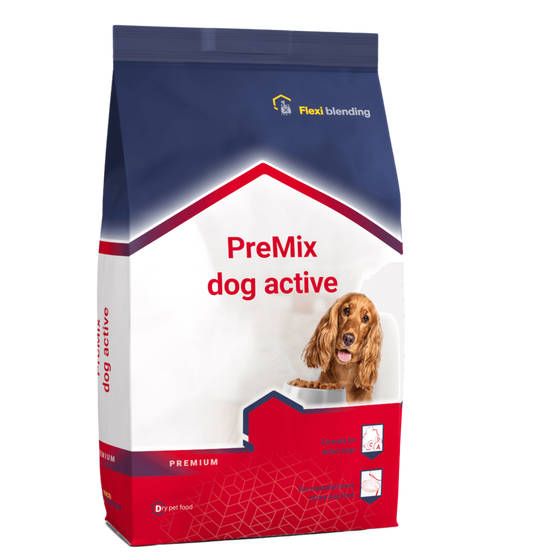 ---