Customized premixes  for dry pet food
Customized nutrition premixes as powder blends of vitamins, minerals, compounds, amino acids, fibres, starches for dry pet food, health care snacks, pet treats and animal food in one single, efficient and homogenous premix dedicated for fortification of animal feed.  

Simplify your ingredient batching process, we can blend two ingredients together or forty to produce customized ingredient blend for batching into dry dog food, cat food, small animal food, fish food, or animal feed - horses, cows, pigs, camels, etc.

We support pet food, pet treat and pet supplement companies in the development of new products by supplying custom made premix formulas.


The premixes are designed to deliver the precise inclusion level of each ingredient in a recipe to meet nutritional guarantees.


Define your request and idea of pet and animal nutrition products to offer you customized premix solution.  
We are selecting the right ingredients to meet nutritional claims, nutrition value and shelf life.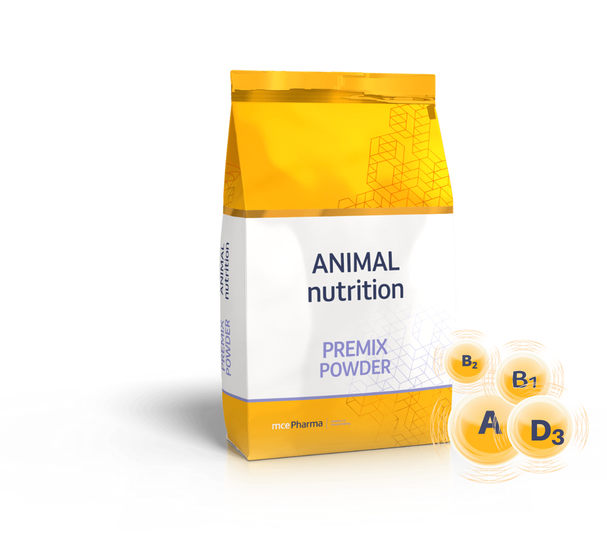 ---