mcePharma
a place where science meets
supplements
At mcePharma, we believe in the power of science and innovation to provide you with unique food supplements that promote a healthy lifestyle and longevity.
As a middle-sized company based in the Czech Republic, we specialize in developing and producing orally soluble tablets that are supported by our patent and scientific studies, demonstrating high absorbability and solubility.
We offer user-friendly supplements that are perfect for consumers who struggle to swallow traditional tablets, including children, the elderly, and bedridden patients. Our excipient for producing orally soluble tablets, ExciODT, ensures the manufacturing process is as seamless as possible.
In addition to our extensive line of powder food supplements that are soluble in water or mouth, we also provide customized tablets, powders, and premixes in various formats. From concept to final product, we offer our clients a customized service that includes everything from production to regulatory service and stability studies.
Our food and pet supplements are available worldwide under mcePharma or private/white label.
At mcePharma, we're always one step ahead, constantly innovating and creating the latest cutting-edge solutions for a healthy lifestyle. Our personalized food supplements are tailored to meet your unique needs, delivered in convenient daily vitamin packs that are fully customized to your specifications. We're passionate about staying on top of the latest trends.
strategy of sustainable development
Research & Development
Our Research & Development team follows a strategy of sustainable development to design and develop innovative products and solutions with accordance to the natural principles.
More information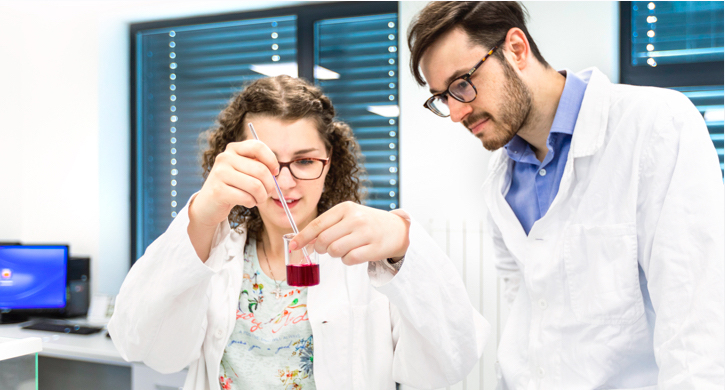 INTERNATIONAL STUDIES
Patented, user-friendly dosage forms
We are owners of several scientific studies proving data regarding increased solubility and absorption of active ingredients.
More information