Tailor-made solutions
in 3 key sectors:
Food & nutrion,
Pharma & nutraceuticals
and Pet nutrion
Use an opportunity to meet us
Upcoming Events
mcePharma
mcePharma is a global supplier of tailored solutions, from development, production, warehousing and B2B or B2C worldwide distribution, to fulfill specific needs of our customers.
We are a pioneer of orally soluble tablets and ExiODT excipient, provider of personalized dietary supplements for longevity and healthy lifestyle, holder of EXCiPACT certification for blending of pharmaceutical excipients, and provider comprehensive services.
mcePharma stands out as a trusted partner in key industries:
Food & Nutrition
Pharma & Nutraceuticals
Animal and Pet nutrition
Key services:
All services at one place - Stachovice HUB premises
Comprehensive services from Concept to Delivery for nutraceuticals and nutrition, flexibility and customer approach is our main advantage
Blending of powders in class D clean room under certification EXCiPACT for pharmaceutical industry, nutraceuticals and baby food
Blending of food and veterinary ingredients, customized powder blends
Excipient for production of orally soluble tablets ExciODT
Orally disintegrating tablets - innovative dietary supplements ODT, scientifically supported and patented, available as private or white label.
Personalized food supplements for healthy lifestyle and longevity
Repacking and small deliveries to all world from one place
Contract manufacturing service
strategy of sustainable development
Research & Development
Our Research & Development team follows a strategy of sustainable development to design and develop innovative products and solutions with accordance to the natural principles.
More information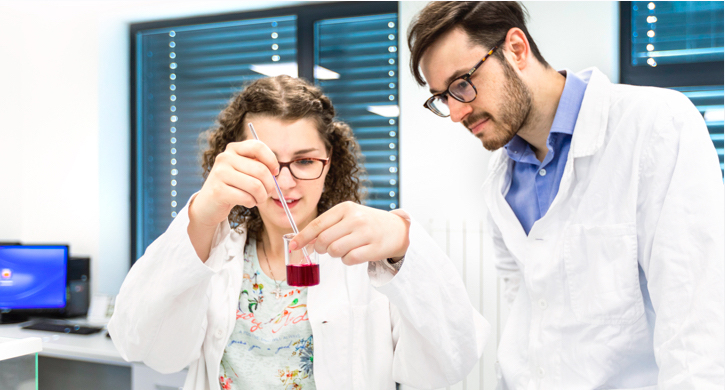 INTERNATIONAL STUDIES
Patented, user-friendly dosage forms
We are owners of several scientific studies proving data regarding increased solubility and absorption of active ingredients.
More information