Patented, user-friendly dosage forms
Ready made products
and white label
Regardless of whether we are taking food or pet supplement, customers typically want the following to occur:
The product to be absorbed in the body
That substance to have some sort of a beneficial or positive healthy effect
The product to be as natural as possible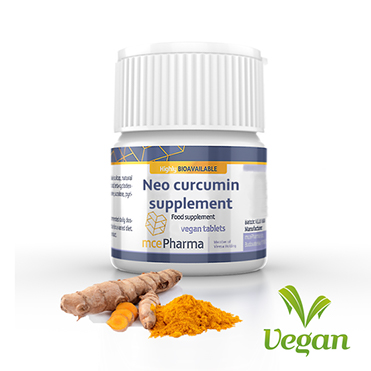 We actively solve the problems of absorption; we are owner of several scientific studies for our products proving data regarding increased solubility and absorption of active ingredients.
We are proud owner of patent for our product Neo curcumin supplement with increased bioavailability. Experimentally proved 220x better solubility and 100% cellular absorption of curcumin.
User friendly dosage forms
Patients and consumers do not only want products that are effective but also easy and comfortable to take, with pleasant taste and aroma. Convenience means products that fit effortlessly into their daily lives. For some, that is tasty drink, for others, it is dosage form that does not require water and can be taken 'on the go'. User-friendly packaging and simple dosing are other important factors.
User-friendly dosage forms are orally administered alternatives to conventional solid tablets and capsules. We offer the solution, which is easy to consume for everybody, convenient to take and easy to integrate into daily routines.
Orally soluble tablets
Orally soluble powders
Powder for preparation of tasty instant drinks
Premium chocolate food supplements
Pleasant taste and flavouring
Taste is evolutionary importance and can be life-saver, mcePharma leads the way in the use of flavouring excipients to create great tasting products and understands the critical factors that need to be considered.
User friendly packaging
When developing innovative products that are easy to swallow and convenient to take, it's not just the formulation or dosage form that should be user-friendly. Consumers expect product packaging will be easy to open and fit comfortably into their daily lives – besides protecting its contents.