Functional raw dark handmade chocolate
Our chocolate is produced from unroasted cocoa beans from Theobroma Cacao tree which is classified as a superfood
Our functional chocolates are typical by high nutritional value and functional benefits thanks to adding natural active substances. It brings the pleasure of high quality, delicious and healthy chocolate to the consumers.
Roasting of cocoa beans causes the loss of many healthy substances because of their sensitivity to high temperature. In our production process we use unroasted cocoa beans which are carefully sorted and cleaned.
Hand made collection of functional chocolates is produced by our sister company VITALO manufaktura Ltd., located in the Czech Republic.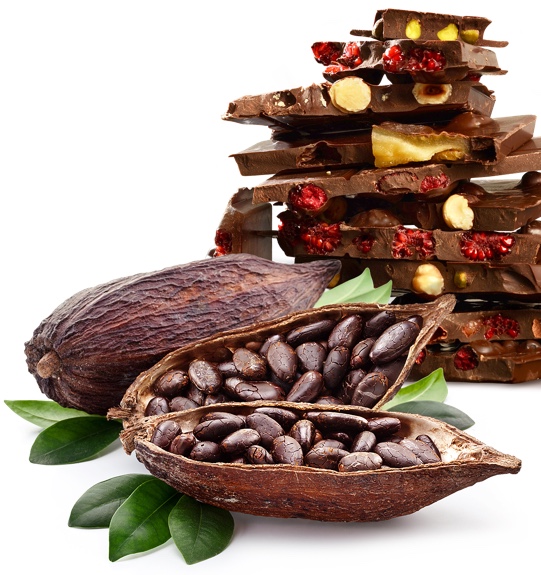 What is typical for our chocolates?
High proportion of superfood unroasted cocoa beans
High nutritional value
Enriched by natural active substances
No added sugar
High proportion of dietary fiber
Original formula
No preservatives, fully natural
Hand made production in the Czech Republic, in small series