10,000 bottles of vitamin C and D go to the most endangered people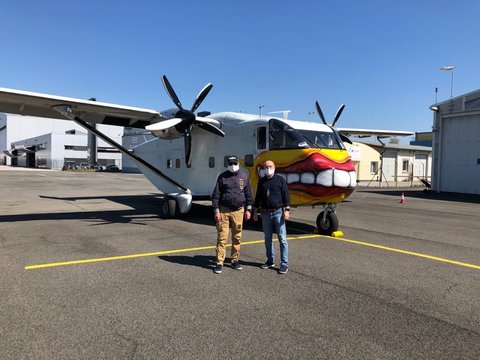 On April 22, 2020, it was realized the second air expedition of vitamins C and D in support of the immunity of our oldest citizens. The consignment, which went from Mošnov Airport to Klatovy Airport, contained an incredible 10,000 bottles.
Vitamins were donated by Barentz spol. s.r.o., were immediately distributed upon arrival in social care facilities managed by the Municipal Authorities of Klatovy and Sušice (retirement homes, hospital for long-term patients, social care homes, etc.).
The flight was realized on its own costs by the Klatovy company Pink Aviation with its Skyvan SC7 aircraft (under the auspices of Piloti Lidem), and we would like to thank its crew.
The delivery was immediately distributed in Klatovy by employees of both Municipal Authorities.