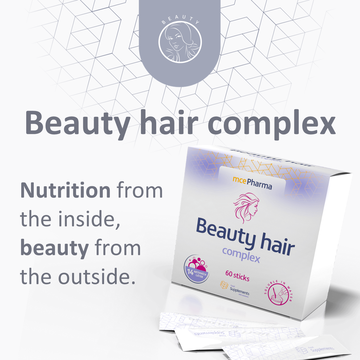 We are presenting new product, unique combination of 14 active ingredients nourishing hair, nails and skin, packed in ready-to-go sticks soluble in water.

Nutrition from the inside, beauty from the outside.

The strength of the hair and nails reflects the state of health of the whole organism. The whole equation beauty = health does not apply both sides.
If we wish to have beautiful hair, firm nails and radiant skin, it is not enough to just treat them with cosmetic products from the outside.
More details on: https://www.mcepharma.com/beauty-hair-complex
For detail information please contact us: sales@mcepharma.com