Celebrating the regional award for mcePharma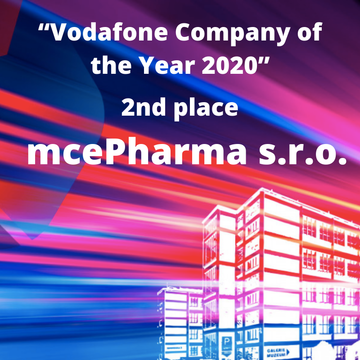 On Friday were announced the results of "Vodafone Company of the Year 2020" competition.
In the regional round of the Moravian-Silesian region, our company mcePharma s.r.o. placed in a distinguished 2nd place!

We really succeeded in participating in this prestigious competition, we are proud of this great placement, which is a reward for all our employees, without whom we would never have been able to do so.

We are pleased to have placed so well in the competition, despite the coronavirus crisis. We want to further strengthen our position as a development and production company in the field of food supplements and supplementary feeds, at a global level.