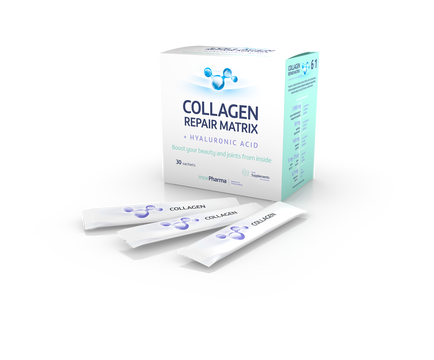 HOT product! Special anti-aging and joints formula - 3,000 mg of clinically proven, highly bioavailable collagen peptides, hyaluronic acid, zinc, selenium and vitamins C & B2.
Powder for the preparation of refreshing and tasty drink, dissolve and taste better than any other collagen products on the market.
Unique complex for a visible anti-aging effect, reduction of wrinkles, regeneration and hydration of the skin, nice hair and healthy nails and for healthy joints and bones.
No added sugars and no preservatives. Single serve travel packets are perfect for on the go!
More information here
We are looking for distributors worldwide, contact us at sales@mcepharma.com or by phone +420 556 778 411