Get more information about our plans and investments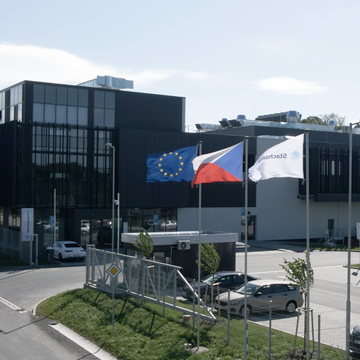 mcePharma has already completed its largest investment. In February 2021 we completed the final inspection of our new development-production and storage center in Stachovice (Fulnek). This project was worth about 10 million EUR.
The name of our new European headquarters is Stachovice HUB, as it's activities not only extend to the EU, but also to the rest of the world.
mcePharma is concerned with the development and production of dietary supplements and premixes and offering custom services with partial overlap into pharmaceutical production.
We are the first company in Central and Eastern Europe to receive the EXCiPACT certification to mix pharmaceutical excipients.
As we all know, in this post-covid era, when we have ended up in the midst of war as well as energetic and inflation crises, many companies not only find it hard to be successful, but to survive in the first place.
This is why, even in these trying times, we cannot pass up on procedurally implementing new production technologies and digitization investments, which make our work more efficient and therefore, allows us to remain competitive.
This year as well, and in the foreseeable future, we will be investing into automation and digitization in all aspects of our company.
We are looking for new business partners and investment partnership. For further information, please contact: sales@mcepharma.com