Immunity complex- novelty for your immune system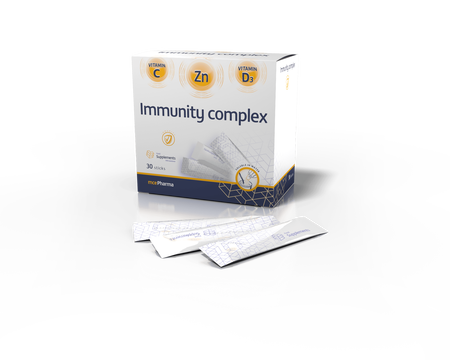 We present our novelty - Immunity complex.
Comprehensive and high-quality food supplement with vitamins D3, C and zinc in powder form.
Extremely effective combination of essential nutrients to support the immune system during Covid and flu epidemic.
User-friendly dosage form - neutral tasting powder
to be mixed with favourite cold drink, water or smoothie. 
No more swallowing of capsules!
All in one immune formula, the right solution for health! In ready to go packaging.
Detail information about product: https://www.mcepharma.com/immunity-complex
We´re offering:
available production capacity
high quality products as private label or ready-made product under mce label
packaging according to customers´ requirements - sticks or flacons
certified production site - EN ISO 22000 and HACCP
For more information, don´t hesitate and contact us: sales@mcepharma.com