mcePharma's newest product will help your joints!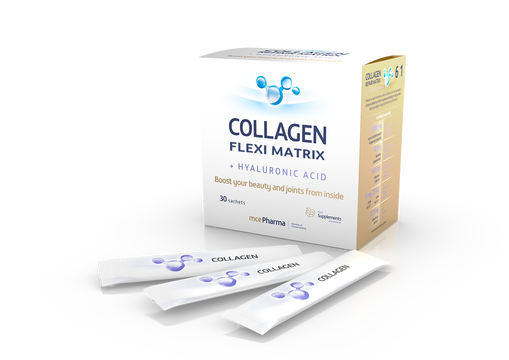 Our new product will help your joints!
A unique combination of bioavailable collagen peptides (HALAL) with anti-inflammatory curcumin, hyaluronic acid, curcumin, magnesium, piperine, vitamins C and D3 for healthy joints.
Vitamin D3 has a positive effect on joint protection.
Hyaluronic acid helps relieve joints pain to people with osteoarthritis.
Main advantage of the collagen peptides used is their high absorbability and utility over native collagen.
Suitable for everyday care for middle-aged or older people, or for young people who are exposed to increased joint stress, eg athletes.
For more information about Collagen Flexi Matrix click here.
We are looking for distributors worldwide, contact us at sales@mcepharma.com or by phone +420 556 778 411