Meet us on Vitafoods Europe 2023!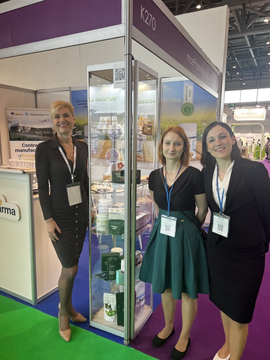 Today is the start of Vitafoods Europe 2023 in Geneva, which take place from 9th to 11th May!
The mcePharma team will be happy to welcome you in person on our booth K270! Visit us to discover our line of orally disintegrating tablets (ODTs) and user-friendly supplements that are perfect for consumers who struggle to swallow traditional tablets, including children, the elderly, and bedridden patients.
Head over to the New Ingridients Zone (stand F70) and discover our ExciODT - a multicomponent excipient for the production of Orally Disintegrating Tablets (ODTs) for the food supplement industry, ensures the manufacturing process is as seamless as possible.
Our team is excited to showcase our newest formulations.
We look forward to seeing you.