New partnership with nutrition specialist!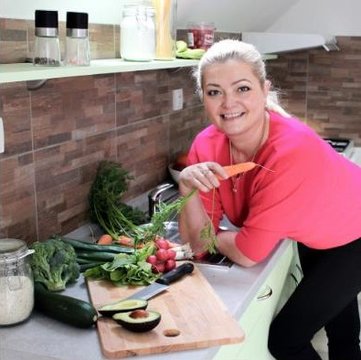 Pharma products are also used by nutrition specialists from Czech Republic! One of them is Petra Bauerova who has become a distribution partner of mcePharma through frequent purchases.
She said about herself:
"My name is Petra Bauerova and I am a nutrition specialist, full time mommy, occasional athlete, lover of nature and good food.
I am teaching my clients to eat healthy and feel good in their bodies.
For me it means to dress nicely, go for a nice trip, do some yoga, buy flowers for myself, be happy when the weather is nice, cook a huge three course lunch for my family. But also to be glad for my clients that they are on good way in their own happy and healthy life. mcePharma products help me in that, I already have my favourite products but I am also interested in trying new products as well. Most of my clients are women who live under permanent stress. So my favourite products are from the anti-aging line.
I enjoy using them, therefore I can say precisely which one is the right one for my clients and "how fast" it will work."