New product! Chocolate with AB-Fortis iron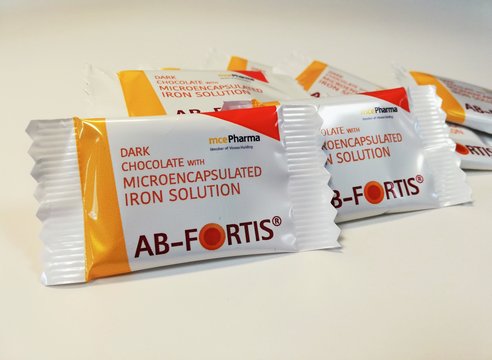 What a treat! We made a new product for chocolate lovers. This handmade chocolate contains 54 % of cocoa and 5 mg of iron. But no worries, its taste is not metallic at all.
It is a unique combination of highly bioavailable iron and high-quality dark chocolate.
Iron is healthy for your blood as iron contributes to formation of red blood cells and haemoglobin. And what is more, it supports your immune system and helps with tiredness and fatigue.
More information on chocolate with iron here.
We are looking for distributors worldwide, contact us at sales@mcepharma.com or by phone +420 556 778 411.