New product – Prostate support!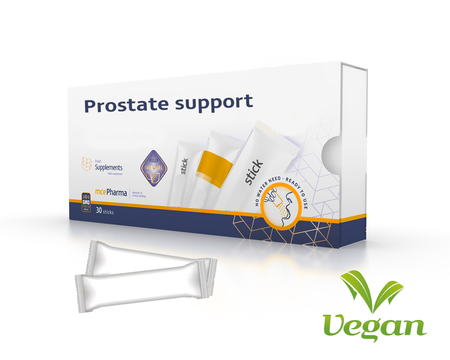 Brand new product for men in portfolio is designed to improve urinary tract functions. The product is effective combination of Saw palmetto, curcumin and zinc. The main ingredient – Saw palmetto extract has been recognized as a remedy for swollen prostate gland for more than century and it also helps to maintain normal testosterone level, which is connected to the normal hair growth! The beneficial effect is supported by curcumin, known prevention for prostate cancer, and zinc, which also helps to maintain testosterone level.
Frequent urination is common as men age, but it should not interfere with your daily life or getting a good night sleep. End your frustrations with our potent and strong blend!
For more information, don't hesitate to contact sales@mcepharma.com !