New Product! Vegan essential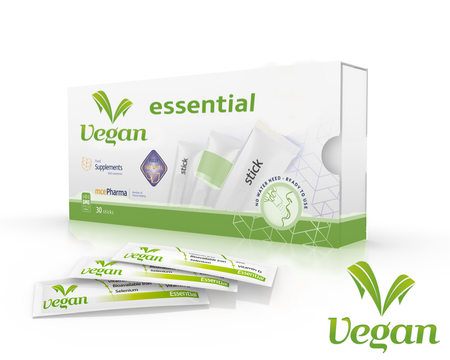 New product! Vegan Essential.
Is your diet based solely on plant origin? We have got a new excellent product to fill the gaps in your nutrition!
Are you sceptical? Try it!
Our food supplement was specially developed with the standards of The Vegan Society in mind and it contains vitamin B12, vitamin D, bioavailable iron, selenium and zinc.
Perfectly good for everybody who wants to make up for missing vitamins and minerals.
Practical packaging in sticks/sachets. Simple use, no water needed and with refreshing lemon flavour.
More information here
We are looking for distributors worldwide, contact us at sales@mcepharma.com or by phone +420 556 778 411