Quality is essential to us!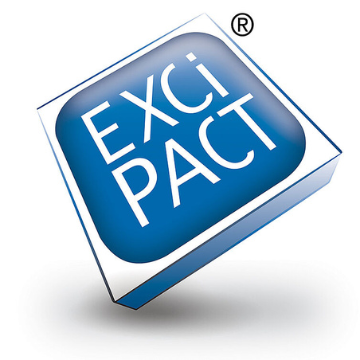 mcePharma is the first company in CEE (Central East Europe) to successfully pass the EXCiPACT® certification in the approved scope (Manufacturing of Pharmaceutical Excipients by blending, mixing, and packaging of mono-excipients in powder (non-sterile excipients)) and can work in the highest achievable degree of purity prescribed for pharmaceutical excipients.
We can work simultaneously under EXCiPACT® in "clean room class D (according to EudraLex - Volume 4 - Good Manufacturing Practice (GMP) guidelines)".

Quality is important throughout the food industry. Customers and consumers rely on it as it guarantees the efficacy and safety of the products. We always strive to improve the quality of our products and services by putting the customer and our products first.
While our quality-assurance system provides the framework for delivering consistently high-quality supplements, it's the mindset of our people that truly distinguishes the quality of mcePharma's products and services. This enables us to make better products more efficiently and offers our customers the opportunity to develop a reputation for high-quality products in their markets.