Stachovice HUB: new generation of production and storage area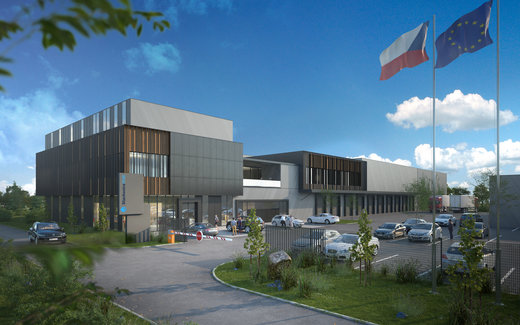 Stachovice HUB in the Czech Republic - unique, flexible, and automated! A completely new type of services and quality solutions for companies interested in outsourcing development, production, warehousing, and logistics in the field of pharma, food, personal care, human and animal nutrition.
Located in the middle of Europe, in the northeastern part of the Czech Republic with excellent connection for entering the major transportation corridors across Westen Europe, CEE + SE and CIS countries, only 2 km from highway D1 and 19 km from the airport Ostrava - Mosnov.
Stachovice HUB representing a new generation of multifunctional organization characterized by subsequent properties flexibility, efficiency, predictability, innovation, customer-oriented. Expected to start operation in October 2021.
For more information visit our website: www.stachovice-hub.com