Teambuilding, November 2022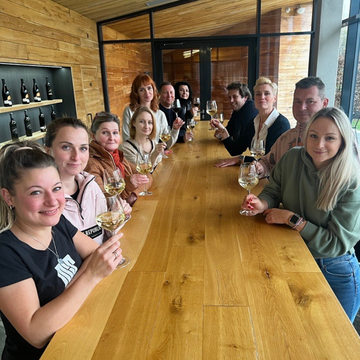 On November 15, 2022, the first off-office team building of our company took place. We visited the picturesque region of Moravia, which is famous for its winemaking. Our team had a great time over a glass of good wine - chatting, joking and relaxing.
And there was also an interesting and exciting wine tasting from a local producer, which took place in a real wine basement.
We spent this time with pleasure. And now it's time to get back to work full of inspiration.