Health benefits of curcumin, solution of pure absorption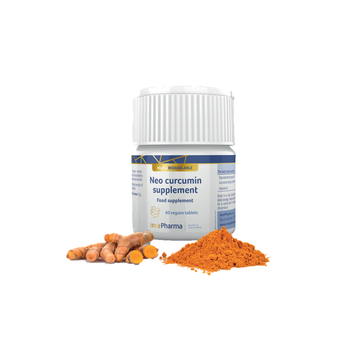 Curcumin is a component of the spice turmeric, it provides several impressive health benefits.
Here are the top 10 evidence-based health benefits of turmeric and curcumin:
Turmeric contains bioactive compounds with powerful medicinal properties
Turmeric contains curcumin, a substance with powerful anti-inflammatory properties
Curcumin has powerful antioxidant effects
Curcumin may be useful in preventing and treating Alzheimer's and Parkinson's diseases
Curcumin boosts brain-derived neurotrophic factor, linked to improved brain function
Curcumin should lower risk of heart disease
Turmeric can help prevent cancer
Arthritis patients respond very well to curcumin supplements
Studies show that curcumin has also benefits against depression
Curcumin may help delay ageing
The key question associated with curcumin is its bioavailability. Even at high doses of unprocessed native turmeric, only a very small amount of curcumin is absorbed by human body, the rest of it is eliminated without any effect.
The solution to very limited absorption of curcumin has been found through the research cooperation between our company mcePharma and First Faculty of Medicine Charles University and its workplace Biocev in the Czech Republic.

We developed and produce the only one product with curcumin in form of orally dispersible tablets ODT, which ensures rapid absorption and high efficacy of curcumin at lower dose - Neo curcumin supplement ODT.

The results of our study have confirmed that orally disintegrating Neo curcumin supplement tablets have increased absorption 200x and 220x solubility. We submitted the patent for technological production of processing in EU, USA and Canada.
More information about our product Neo curcumin supplement ODT here

We are looking for distributors worldwide. In case of interest, please contact us at sales@mcepharma.com or by phone +420 556 778 411